So uh. Idk why but I like doing these blogs.
Anyways,
October been very rough with me, a lot of social and personal stuff doing on and school isn't helping at the slightest (I have two papers due this weekend that I barely worked on) but I have been doing a lot for myself. Though a lot of the things I have been doing is nothing but working on an short animation, playing NG games, and trying to put some effort into my homework (I'm not really falling behind but I'm barely holding on).
Hey, there's a lot in my life putting me down but I'm making the best of what I got. I'm also looking at the positive for a change, I just found out a band I loved back in high school released a new album and now my playlist is just FILLED with their songs (from their new and older albums). Plus I found their newest album on vinyl (Now if only if I can find What Separates Me From You or Homesick on Vinyl...)
Also like I said, I'm working on a short animation. I got this idea from a tiktok I found one night and just said "lmao I wanna recreate it into an animation" and so far it's going well. I made really good progress on it (this said progress should've gone to my homework but screw it) Anywho. I won't bore you much longer with my text. I might do these blogs things more often cuz sometimes. I just need to write lol
But before I go, let me show you a wip of my animation. Hopefully, this doesn't spoil too much
((I get really lazy when it comes to the sketching progress.))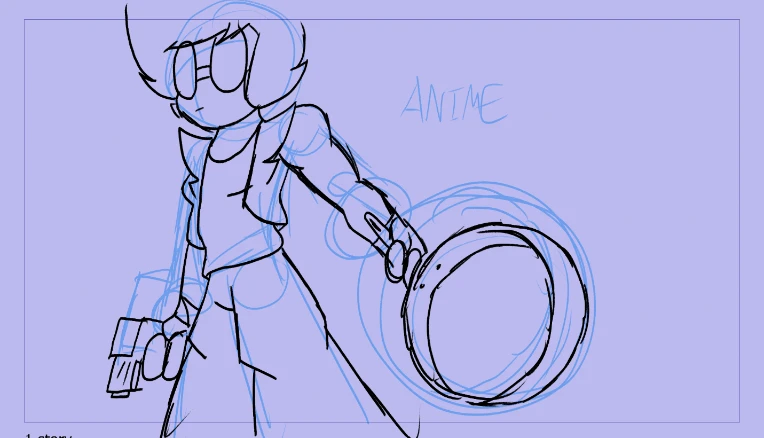 Anywho, you all have a good one
P.S. I hope you all are having a great spooky month.